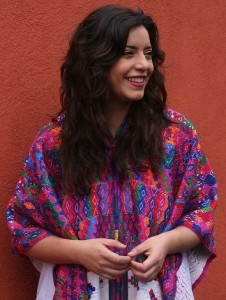 La joven cantante neuquina, de voz dulce y canto sentido, Luna Sureña, estará realizando una gira por diversos lugares del mundo para presentar su última material discográfico " VIENTO" .
Luna Sureña ha logrado ser reconocida fuera del país por la calidad y la calidez de sus interpretaciones, y una destacada y exitosa carrera musical.
El artista representa el folclore Argentino fuera del país en distintos festivales, y escenarios del continente .
Esta vez será en el escenario del Festival Argentino en Washington D.C en EEUU.
Corte del disco Viento
Romance de Amor y Sueños – Autor Patagonico- Hugo Gimenez Aguero
ENGLISH VERSION
LUNA SURENA from the "Queen of Patagonia Argentina's Folk Music; and artistically sponsored by Zamba Quipildor. His musical work combines wealth the folklore of his country and Latin America with colors and structures typical of his style; Has in her career four musical productions edited not only at home but also in countries as USA, Mexico, Peru and Colombia. Declared as Outstanding Youth of the Year for his Work Cultural diffusion of culture in the province of Neuquén; and interest declared by the Ministry of Foreign Affairs Foreign Ministry Argentina; Give their endorsement as an excellent ambassador of our music popular.
---
Luna Sureña representará a su localidad Villa El Chocón y su provincia del Neuquén en los Estados Unidos. 
Comunicado de Prensa 
Gira VIENTO –  Mayo 2015 EEUU
Luna Sureña  representará a su localidad Villa El Chocón y su provincia del Neuquén en los Estados Unidos. 
En mayo de este año y dentro del importante marco del " 28° Festival Argentino USA"  en el Thomas Jefferson Theater Arlington, Virginia – USA;  se desarrollará uno  de los eventos mas relevantes argentinos  en el exterior; que promueve las tradiciones, fomenta el turismo, con un  gran festejo de  música y cultura de la Argentina. 
 El  evento esta auspiciado entre otras entidades culturales por al   Embajada Argentina en 
Washington
 D.C
 ;  Luna presentará su ultima producción discográfica titulada "VIENTO"; llevando su característico estilo de sonoridades puras del folclore patagónico y argentino en su voz. 
Luna Sureña es una artista neuquina nacida en Villa El Chocón con raíces salteñas,  cuenta con una gran trayectoria a nivel nacional e  internacional, y desde hace unos años se a convertido en una excelente embajadora de la música de su país en todo el continente.